We manage and maintain trees on the strategic road network in Wales to make sure that they are kept in a good condition and do not present any risk to the highway user
Several trees along Bala High Street have been pollarded which means cutting the tree's branches back almost to their main stem.
This is an ancient and established technique to manage trees and this method has been used on these trees in the past.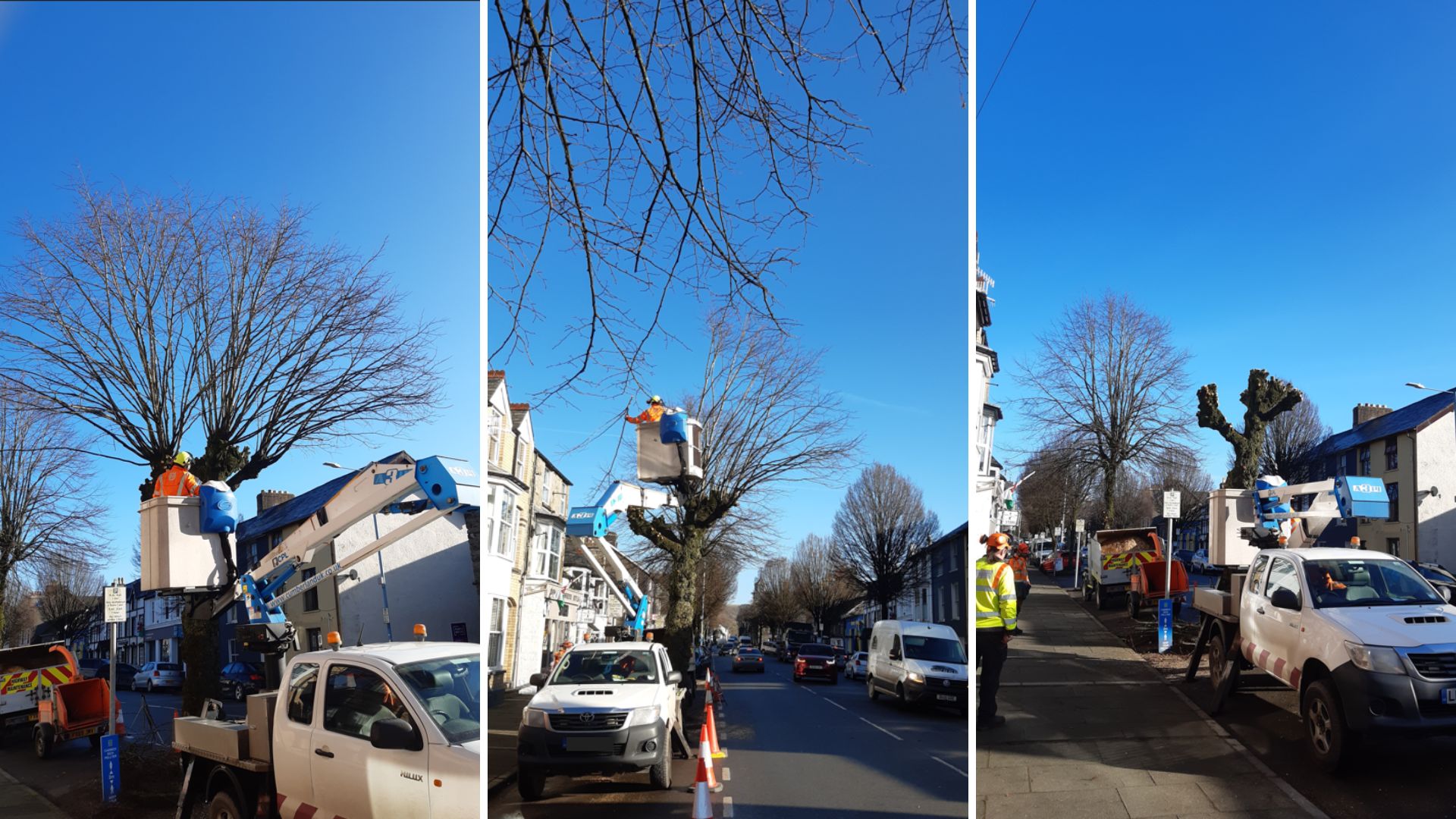 Pollarding helps to make trees live longer by maintaining them in a partially juvenile state and by reducing the weight on the top part of the tree.
These current works must be done to:
• keep highway users safe
• restore the trees' shape,
• ensure the trees' continued good health and longer-term sustainability.
After pollarding, trees will respond by soon sending out new growth from the cut stems.
This new growth will be managed by careful pruning to restore their shape. This will make the trees more aesthetically pleasing and more suited to their position in the urban setting.
While some trees require pollarding others need crown reduction, branch removal to clear lamp standards, or pruning to improve their shape.
A small number of trees will need to be removed and replaced. This is because they are either damaged, are too big for their position, or are misshapen.
The North and Mid Wales Trunk Road Agent, (NMWTRA) and Welsh Government are working in close partnership with Gwynedd Council and Bala Town Council to develop a longer-term management plan for the trees.
This recent work is the first part of a longer-term management plan being developed for the street trees. Future works will include:
• the removal of metal grids from tree pits many of which are damaging the base of the tree trunks
• laying of more suitable substrate at the bottom of trees which will allow more water and oxygen to the trees roots,
• replacement of some of trees, • pruning work on remaining trees, and management of the recently pollarded trees.