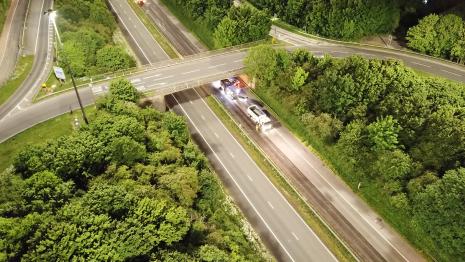 We've brought forward and completed a number of road projects during the coronavirus lockdown. A number of schemes were begun months ahead of schedule to capitalise on low traffic levels and to minimise disruption to road users. This places us in a strong position to continue with the annual programme of works to maintain, refurbish and improve the strategic road network for all users.
Here are just some of the project we've undertaken over lockdown:
As we welcome more people onto our roads and programmed works continue, we'll be working closely with Welsh Government to monitor traffic levels in order to ensure that measures can be put in place quickly to minimise disruption to road users as traffic increases.
We're working hard to keep the country moving and to connect everyone to the people and places they love.