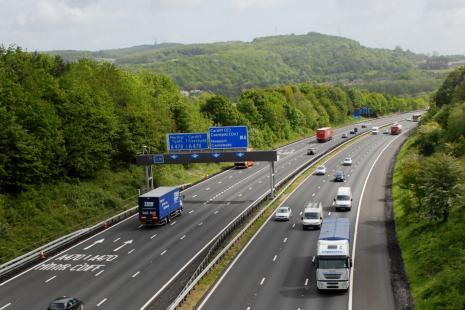 The South Wales Trunk Road Agent (SWTRA) is charged with operating, maintaining and improving Wales' motorways and major A roads on behalf of the Welsh Government. We're working hard to improve driver safety and reduce congestion on this busy section of the M4. 
Find out how below:-
Replacing variable speed limits with average 50mph speed control 
Works will be undertaken to replace the existing variable speed limit system between J24 Coldra and J28 Tredegar Park of the M4 with a new 50mph average speed control and are scheduled to be completed by March 2021.
These works are expected to: 
help manage on-going congestion issues along this stretch of the M4.

improve journey time reliability during peak times and provide smoother traffic flows.

reduce the risk of collision.

provide better air quality as toxic emission levels are reduced.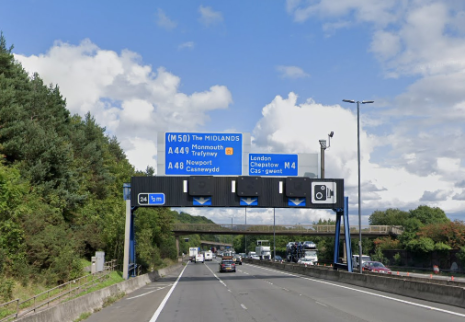 Additional Traffic Officers
Since December 2019 we've increased our Traffic Officer recruitment by 60%. This will enable us to improve our response times and extend patrols on the A48 and A4810 in Newport. We're currently commissioning additional Traffic Officer vehicles so that we can roll out provision in these areas whilst working in dual vehicle convoy. This allows us to conform to social distancing rules whilst continuing to deliver the service.
Once the new Traffic Officer vehicles are ready and traffic flows begin to return to normal levels we'll extend the Traffic Officer patrols to A48 and A4810 in Newport.
We'll update this page with the latest developments as well as our social media channels @TrafficWalesS.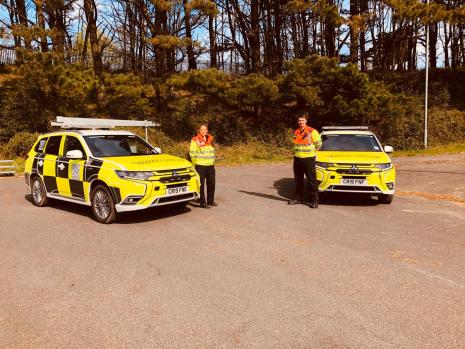 Improving lane guidance & road surface on
M4 Westbound J25 Caerleon to J25A Usk River
Approximately 120,000 vehicles travel this busy stretch of the M4 each day. This project is crucial to improve driver safety, traffic flows and road users' experience.
In addition to renewing the carriageway surface, we will be providing additional lane destination markings to promote lane discipline. Advanced road markings in combination with the current signs will help to prevent late lane changes and will mean that road users will be given as much notice as possible to use the correct lanes.